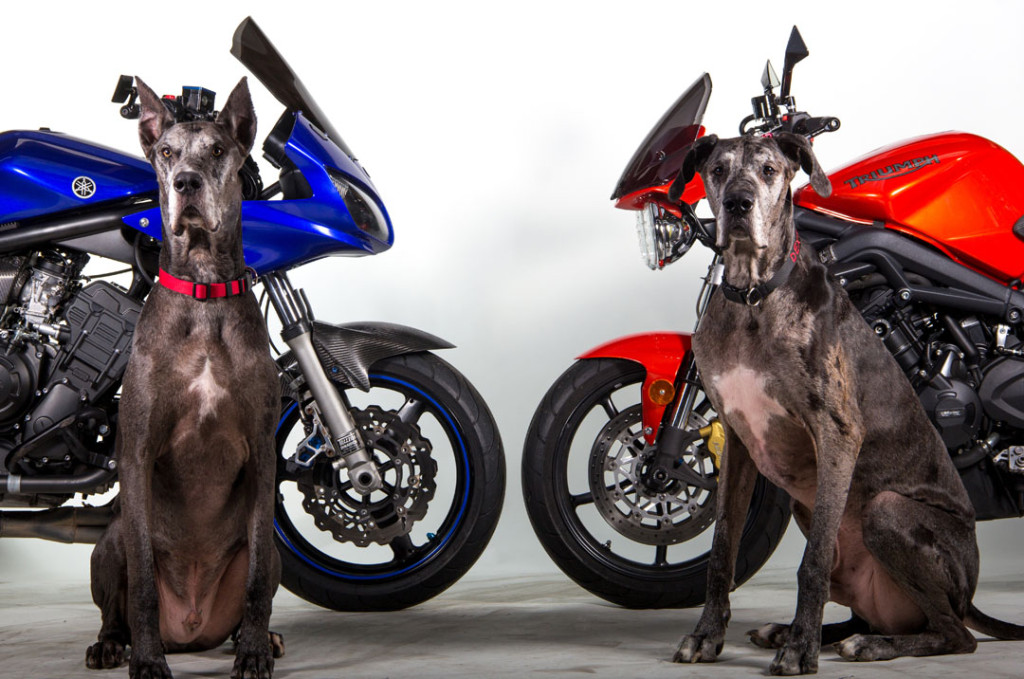 We are motorcyclists first. Not business people or marketing gurus. We ride, and we enjoy everything motorcycle. We'd rather meet other riders and share our experiences, either bench racing or out in the motorcycling world, than anything else. Because of that, we strive to make coming to SportBikes4Hire for help with trip planning an experience to enjoy.
On days we are not riding you can usually find us spending time in the shop or riding around in the truck with our two Great Danes Easton and Dexter, plus our little pit mix, Poppie. They enjoying sleeping first and foremost but they also enjoy meeting new people (and treats!)
PJ
I have been riding longer than I sometimes care to admit.
I'm a retired U.S. Navy Gas Turbine Engineer, was an MSF instructor for nearly 10 years, a demo rider for Aprilia and ran my own motorcycle parts business for the past 10 years. I love all things mechanical, but motorcycling has been with me the longest and is ingrained in me.
I believe in always riding to improve your skills and I enjoy meeting riders and sharing our passions for bikes and riding. I think that the best part of any motorcycle related business is the riders and I've been fortunate enough to make friends with many of you over the years.
Corey Beth
I have been riding for over half of my life. I was born and raised in Knoxville, TN and although I have traveled all over the world the beautiful sights and amazing roads have given me no reason to leave this area.
When it comes to motorcycles I love riding them, working on them and modifying them. You will always find at least one bike in the shop being restored to it's former glory.
One of my favorite things about motorcycles is the community. I love spending a lazy weekend meeting new people at Two Wheels of Suches or over at Deals Gap. I have met some incredible people I now call friends and am looking forward to meeting many more.
Our Goal
Our goal is to provide our customers with the best possible rental bike experience.
We work hard to ensure we have quality bikes, parts, and gear that are well maintained and ready for your ride. We are happy to help with any info and support we can provide, and want you to enjoy your rental experience as much as you enjoy the great areas we've got to ride here in the Smokys.